IMFM Exclusive: Jeter Rebuffed by Yanks, Signs 5 yr. contract with Westhill Thunder Bunnies
Derek Jeter has yet to be fitted for his new Westhill softball threads but his passion is infectious, the girls say.
After rejecting the Yankee's front office offer of $15 million/yr for 3 years, Derek Jeter wasn't happy to get
Brian Cashman's advice to shop around for a better contract
. Not surprisingly, a prideful Jeter took his talents to the free agent market, guided only by his agent, Casey Close, and an exaggerated sense of self-worth.
Jeter "will be reviewing" his liquor fueled decision-making and negotiating strategies
Enter the Westhill Thunderbunnies of Onondaga County, New York. T-Bunnies GM Larry Glasscok knew that after six straight 4th place finishes, his Westhill lineup needed some clutch pop at the shortstop position as much as it needed an injection of gritty leadership. While Jeter was seeking a minimum of four more years and perhaps as much as six more, at approximately $20 million per season, Glasscok played the market perfectly and offered 5 years at $17 million annually, landing the overrated, sometime tax cheat Jeter without so much as offering a no-trade clause. "I'm aware of Jeter's career-low 2010 .270 batting average, laughable defensive range, and general decline," said Glasscok, "but Samantha, Britney and Chloe laugh and fool around way too much on the bench and these girls could benefit from Derek's leadership and intangibles."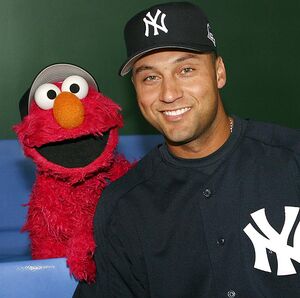 Rumors that Jeter will fire his agent Casey Close, left,
are unconfirmed.
In related news, minor television star Minka Kelly released a statement breaking off her relationship with the known herpes spreading ex-Yankee. "I am a little too good looking" to be associated with a guy with "that bad a haircut and such an alarming portfolio of sexual illnesses who doesn't have any money," the actress was quoted as saying.
Kelly: "I'm done with this mo"
Labels: derek jeter crotch heater