Cleaning up the Me(t)ss: Alderson Must Revamp Medical Staff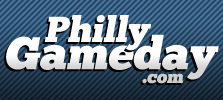 The Mets need a new, healthy look. (Really is this anymore idiotic an idea than the picture below?)
Now that that clubhouse cancer, Charlie Samuels, and that top step dancer, Jose Reyes, have each been taken care of, Alderson needs to turn his attention to more pressing matters. Yes, Sandy got the (moneyball) band back together. Now, everyone will be distracted by the manager search, but I say Alderson needs to start chopping with the medical staff. Ray Ramirez needs to go, whether the past 4 years of debacle are his fault or not. Anyone that fails a pop quiz on how to deal with player concussions should be let go too. And Mets medical director Dr. David Altchek too. Injuries are part of the game, but there is a medical malaise hanging over this team, and communication never seems to happen smoothly.
The whole Beltran thing. The whole Bay thing. The whole Reyes in LA thing. Catastrophic hammy roll-ups. Etc. It's much to much bumbling to be a coincidence. Some fresh faced wellness czars. Some healthy hot water bottle haulers. Some competent and communicative medical specialists. Hell, someone to give out celery and carrot sticks in the clubhouse. Take care of it, Sandy.
Mets medical director Dr. David Altchek, pictured.
Labels: Metastrophe V