Finally a team for Metsfans to pity: Dodgers offer optimistic contrast with Mets
The Dodgers have lost Joe Torre (as well as their stars, ownership, fans, playoff chances), and are now handing the former second best NY first baseman of the 80s, Donnie "Baseball" Mattingly.
Assuming
the Mets don't get saddled with the corpse that specializes in pitching changes, employing Don Zimmer, and figure-heading expensive teams, we can enjoy a moment of
schadenfreude
. Here's an
early indication of how it might go
:
Mattingly, 49, managed the Dodgers in one spring training game this year while Torre was in Taiwan with some of the team on an exhibition tour, and it didn't turn out well: The Dodgers were penalized for batting out of order because the lineup card that had been posted in the clubhouse didn't match the one given to the umpires.
That was followed by a game-changing blunder in July when Mattingly was filling in for Torre, who had been ejected from a game against the San Francisco Giants. The Dodgers led in that game, 5-4, with one out in the ninth inning, the bases loaded, and All-Star closer Jonathan Broxton on the mound.
Mattingly visited the mound to set the Dodgers' defense, then, as he stepped off the mound, turned and stepped back onto the dirt as he fielded a final question from first baseman James Loney.
That move — stepping back onto the mound after he had stepped off — constituted a second trip and umpires ordered Broxton removed from the game. The Giants then continued their rally, winning, 7-5.
It seems that Jerry Manuel could land on his feet... as a bench coach here in La la land.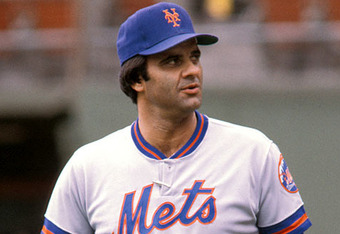 Labels: grass is browner, Metastrophe V