Road Tripped: Mets Continue to Debase Game of Baseball, Dishonor Fanbase
Someone told this monkey he had to watch the Mets play baseball.
Well the Mets can't possibly lose today, giving us time to reflect on the debased brand of sucking our heroes have produced since the All Star break. This is a team that can't hit Aaron Heilman, can't hit George Sherrill, can't score in extra innings, can't beat struggling teams, can't beat good teams, and most times, can't seem to do anything but pop-up and flail at as many first pitches as possible. They don't score runs. You just got to wonder what is going on in that clubhouse.
Is it time to let someone else have a chance?
The Wilpons don't seem inclined to pull the trigger on their GM who, of course, decided to give his ineffectual-at-best manager a vote of confidence in the midst of one of the worst losing streaks in recent memory. Of course, last we saw, the Wilpons extended their GM at the very moment his brain child was wetting its bed. But while the entire front office and coaching squad could stand to be replaced, you can't ultimately expect the field management to do much with such a terrible, awful, no-good team. I think 2006 is the last time this team was not
less
than the sum of its parts--there is no explanation for the malaise that oozes onto the baseball field when the umpires say "play ball" and the Metropolitan's mixture of stars and scrubs take the field. Soon, Mets baseball will be as popular in NY as a jihadist Tex-Mex restaurant (try the al-Quesadilla!).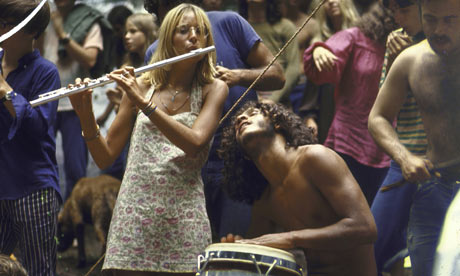 Good trip.
Bad trip.
So no sense in talking about the Dodgers series in particular or the road-trip in general. But it's remarkable to think, particularly in the context of last year--that so much has actually gone right for these bumbling bozos. It almost seems as they have had to make an effort at extra-uninspired suckitude. Think of it. The starting pitching could have been much much worse: the emergence of Dickey and to some extent, Takahasi coupled with the way the maddening mediocrity of John Maine and Oliver Perez was largely contained for most of the season make me think that turned out as good as it could have. Angel Pagan has played over his head for the whole first half. Ike Davis has provided solid defense if not remarkable offense since taking over at first. As far as we know as of this minute, Beltran and Reyes are healthy enough for baseball activities, a blessing in and of itself. Parnell seems stronger this time around, and Niese has survived, even if we may have lost our Dickey last night. Hell, Omar could improve upon last season's performance just by DFAing OP and conjuring up a
trade partner for Francoeur
. So I wouldn't say that things have broken bad for this team, they just suck.
TURN LEFT YOU SUCKAS!
***
By the way, the Mets Xmas Curse has taken another victim.
John Maine is getting surgery
and will likely never be seen again in a Mets or any other jersey.
In other news, it looks like the
Mets will have to find Doc Gooden first if they want to induct him into their Hall of Fame
next weekend.
***
This won't be necessary this season, thanks!
Since you won't have to worry about the Mets making the playoffs this year anymore after this roadtrip, you may be interested in catching up on your reading. Sunday's Times had an
interesting story on the origins of umpire hand signals
.
Also, do yourself a favor and check out the
mindblowing graphics
of New York University Movement Lab, Complete Game Consulting, and the NY Times in a
video that deconstructs Mariano Rivera's cutter.
***
It is hard to catalog or even process
all
the great moments in Mets malaise since the club's last world series appearance (which was pretty ignominious itself). But since it now looks like 2010 will be another lost season, I am taking the opportunity to remember the path that brought us to this place (again). Photos are the most visceral way of reminiscing about decision-making at its finest. The Minaya regime has basically taken up right where the Phillips regime ended, featuring a similarly headscratching decision making process, only with less success (and fewer sexual harassment cases most likely). Here's a few random pictures that capture the ineptitude in an on-going photo essay.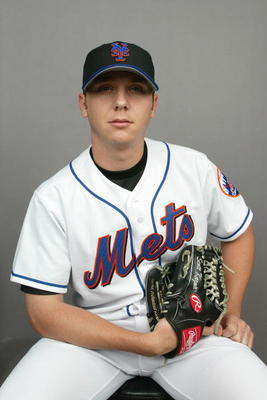 Labels: sell sell sell