Pelf on the Shelf but Mets get Dr Heckle, not Mr Cowhide and Cruise Over Pads
Dr. Heckle
or
Mr. Cowhide
: conventional wisdom is, you never know which one you're going to get when
Oliver Perez
takes the mound. But tonight you could kind of feel that Perez was on a mission, a mission to pay attention throughout the entire game, if not to wear himself out during some of the most passionate at-bats by a Met in recent memory. I know most recaps are probably concentrating on his pitching, but he was swinging the bat like a Karate man, and running out every ball he hit anywhere near fair territory. You'd think they took him aside and expressed concerns about his hitting.
Should Murphy have hit the cutoffman Wright, cutoff man Reyes, or just goddamn thrown home? Fans are still trying to make sense of Daniel Murphy's outfield mysteries.
Ollie went to 3 balls on the batter after Daniel
Murphy's Outfield Puzzler De Jour
, and you could kind of feel this coming:
Or even this:
But somehow, perhaps because San Diego was "Podthetic" in the field, the Mets won this one going away. In the 7th Nick Hundley the Padre catcher seemed to be working on his audition tape for the 2008 Mets when he rocked a passed ball/wild pitch and a throwing error allowing damn near everyone to score, including Fran Healy-era Jose Reyes who scored from first; first time I've seen someone score from first on essentially a passed ball. Somehow the ball ricocheted away from the brick backstop, even as close as it is to homeplate. Poor Hundley almost single-handedly turned a 2-1 squeaker into a blow out. At least no one hit him in the face with a cream pie afterwards, though it would have been entirely fitting.
***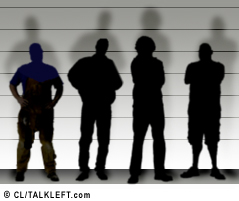 After Santana, the Mets rotation is suspect.
The Mets learned that they have lost the services of the Tongue, who has sucked this season perhaps due to tendinitis. As Tongues go, is better than
Leukoplakia
or some other
mouth problem
. I don't know what to say, but it's already time for Tim Redding, Freddy Garcia, Luis Ayala, a Juggler, some Mexican League cast-offs, and the typical Met chump parade to start. You can lead an Omar to water but you can't make him prepare for a season. The two guys coming off of injuries (not Livan--fatness is not an injury) in the rotation aren't even hurt yet and we are down one.
***
For more lurid details on how chUmp
Bruce Dreckman allowed David Eckstein to call that balk on Feliciano for him Monday night, go here
. I hope Dreckman is at least taking some kidding from the other umpires. Pathetic to decide a game on a tickytack call that you didn't even make yourself. Welcome to the Met hall of Umpire shame, Dreckman.
Labels: chumps, Dr Heckle and Mr Cowhide, now with spellcheckin', separation of church and plate