Minaya Regime Must Deliver Mets Playoff Berth ...or risk being run out of town after making a video where he talks to his dog
Ok, this has no connection to the Mets. But it
is
more disturbing than the last video I posted. You have to see it.
It's ok, America, we still have baseball.
***
EDIT:
Actually it's too bad we can only get rid of one of these guys: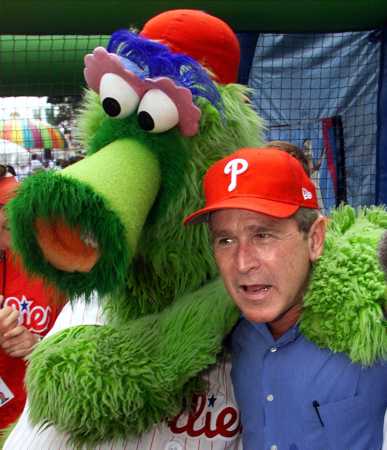 Somehow successful figurehead poses with brainless doofus.
***

Lowe better sign with the Mets. That is all. 
Labels: Beasley didnt do shit