Mets Rid Themselves of Heilman, Land a Real Putz
Aaron Heilman contemplates one last NY Christmas with Snoopy before being shipped out to Seattle.
I admit, I was a bit disappointed so far: No deals with great names (not necessarily great players but great names) had yet to go through. No "morning, Wood" for my headlines. No "He Dunn gone and Did it." Not a trace of "A Penny wise, a dollar short."
But then Omar answered my wildest dreams. He landed a real Putz.
A
Christmas Putz?
Perhaps. Let the yuks begin!!
Even LOLcats are down with the idea of a dominant back of the bullpen!
Who you calling Putz?
Not sure if Omar perhaps gave away a smidgen too much, but he got a bonafide set up man while exorcising a nice swath of shitty 2006-8 bullpen. THE GUY IS 31 YRS OLD*, but now the Mets have a set up guy and potential replacement for
Frank the Closer
. I hope Pedreadful's ticket is next to be punched. He'd look nice in a Pirate uniform. Or a Pittsburgh Pirate uniform. No truth to the rumor that Ichiro tried to stowaway in Putz' checked baggage, since he's heard the Ibanez rumors too.
YES! we're gonna have so much fun!
What did the Mets get? A guy who was injured last year, with closer experience, a guy who was lights out a year ago. There's some potential there depending on how he grows into his new role. But I'm not that familiar with Putz the player. Putz the man. Putz the competitor. Who among us watched many Mariners games? If the song "A boy named Sue" is any indication, and of course it is, then we might have acquired one tough customer. But we won't know until we really get to know this Putz.
Oberst Franz Putz, possibly JJ's great uncle?
Of course I still want more relievers some offense, a decent bench for pete's sake and lordy lordy, three more servicable starters. And Pedreadful out of here too. Don't think I've forgotten you, Scott Showenshitbag.
Rumored value of Pedro Felician
oh
on the open market.
***


Yes, of course I will holding a "
Good Riddance Poopyface"
gala extravaganza celebration. But these things take time. And planning.
The parking spot denied to Aaron Heilman now emptier than ever.
***
It's funny that the Gnats offered Mark Teixeira 140 mil and a 40 year sentence, er contract in DC. Is Garth Snow GM'ing the Washington club? In that clubhouse, they need to assure him his car won't be jacked while he takes batting practice. If the Red Sox land him, my first thought is, yikes. But then upon closer consideration, it seems to me that if the Mets can't have 'em, we want the Red Sox and Yankers to suck up as many stars as their bloated budgets can handle. After all, only one of them can come out of the AL East and go to the World Series.
And the Yanks looking to throw themselves on that old Medi-bomb
AJ Burnett
. That has me giggling, especially if it hurts the Br*ves plans. If Atlanta signs him, he'd probably turn into Cy Young.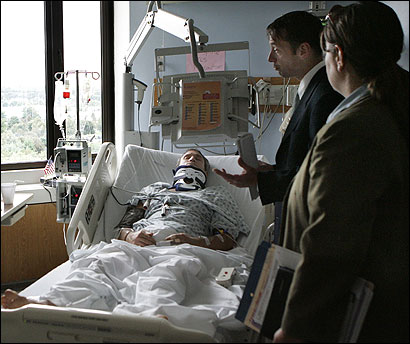 Free agent Burnett fields lucrative free agent offers.
***
More Mariners Coming? Up next...
Will Raul miss his pals in Seattle as much as he misses baseballs hit to him?
*holyfunkenwoopdiewow!!

Labels: end of an error