Mets Nixed: Let the 2010 MRIs begin!!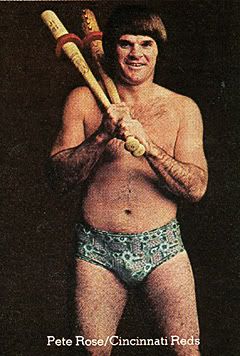 The Reds didn't need guys like this to dispose of the Mets in extras.
There is always something pathetic about losing to the Reds. Then again, Reds fans probably say the same thing about the Mets. New fan fave
Manny Acosta
(aka Acosta "da ball game") gave up a pinch-hit, walk-off homer to Laynce Nix in the bottom of the 11th, but that's not important. Oliver Perez kept himself in the game somehow. Ike played the supporting goat with key failures late in the game. I'm not even sure Jason Bay played, though his name is in the
box score
. Maybe it was a Canadian holiday. But who cares, you know?
***
Big Pelf looks headed for the shelf. He says it's no big deal, but we know better. The Mets
sent him back to NY for "precautionary MRI" on his tight right shoulder
to be followed by, if the pattern holds, precautionary assignment to the DL, announcement of Pelfrey status being downgraded to done for the year, the amputation of his arm, and the long road to learning to pitch with his left arm and tie his shoes with his tongue. The coming tragedy can be expressed thus:
...before giving up six runs in four innings to the Phillies on Saturday and snapping a 27-inning scoreless streak, Pelfrey was leading the Majors with a 0.69 ERA through four starts and one relief appearance. Counting his last start, he is 4-1 with a 2.40 ERA.
I believe the Pelfrey announcement has been made so we can brace ourselves for the coming Johan Santana announcement. Oh well, Jonathan Niese's hamstrings are still connected.
Labels: better reds mets are dead