Game Two, Philadelphia Sillies
It has to be taken as a sign of the times that when one looks around for the most degrading, humiliating picture of a certain rival ballclub's mascot with which to lead off a relatively contentless posting, one finds this: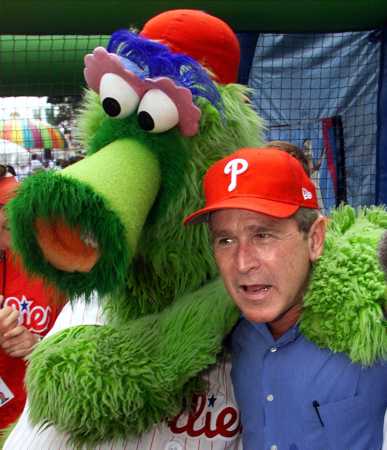 this picture needs no caption.
Tonight, Willie's strategy has to include having the Mets hitters take advantage of the giant, Mrs. Benson-sized hole at shortstop:
I am already having bouts of the Br*ves-induced anxiety, not helped by the fact the firstplace Klansmen can trounce the hopeless Gnats, while we play the "Team to Beat." Adam Eaton and his 13.50 ERA come in to face Ollie, who's dominant last start will lead those of us PessiMets to fear for the worse. Here's hoping OP can keep it up, and the Phightin' Phils bring that sweet sweet bullpen along again.
I got to go, David Wright is appearing in my living room to promote Autozone, H&R Block, and the Pepsi family of beverages, and I don't want to miss a thing.
Let's Go Mets!
PS Do not visit
this site
immediately after eating.