MLB DirecTV update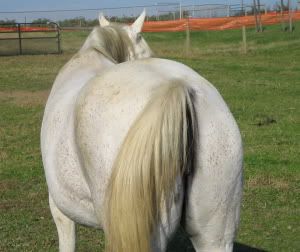 MLB Commisioner Bud Selig, as a young boy
Apparently my man John Kerry is taking it to the house. No flip-flopping at yesterday's congressional hearings.
I don't know how much to trust this Variety report, "
Senators enter baseball battle
Committee plays hardball with networks, MLB
," mostly because they appear to have misspelled "scheduled" as " skedded", but here it is:
The Senate Commerce Committee pitched it straight at the parties fighting over television rights to certain baseball games: Work out a mutually satisfactory agreement or else.
Major League Baseball, In Demand Network and EchoStar responded by committing to sit down in the next 48 hours to do just that. Chances for success, however, remain slim.
Led by Sen. John Kerry (D-Mass.), the committee held a hearing Tuesday into the dispute over MLB's exclusive deal with satcaster DirecTV to carry the league's Extra Innings package of out-of-market games.
Deal, skedded to take effect on baseball's opening day next week, means current Extra Innings subscribers on EchoStar and In Demand (a cable consortium owned by Comcast, Cox and Time Warner) will have to switch to DirecTV if they wish to continue receiving the package. About 250,000 subscribers will be affected. Sens. Arlen Specter (R-Penn.) and Frank Lautenberg (D-N.J.) joined Kerry in expressing strong concern about the possible antitrust implications of the MLB-DirecTV deal. Specter and Kerry both raised the notion of Congress perhaps revisiting Major League Baseball's antitrust exemption, which allows team owners to negotiate as a group.
I like the way this is sounding, but I won't get too giddy...
DuPuy said the games would still be available over the Internet. But lawmakers said that was no substitute for the usual sit-down-with-friends-in-front-of-the-big-TV viewing experience.
"Once the season starts, a lot of people will not know why they're not seeing these games on TV," Specter said to all the parties. "There will be a tremendous reaction, and if the fans react, Congress will react. And you'll be well advised to react before we do." Kerry pointed out that the Federal Communication Commission -- which the Senate Commerce Committee oversees -- has authority to regulate direct broadcast satellite. He managed to extract a promise from In Demand chief Rob Jacobson, EchoStar prexy Carl Vogel and MLB's DuPuy to meet in the next two days to try another round of negotiations that would result in all providers being able to carry Extra Innings before opening day.