Long Natinal Nightmare Just Beginning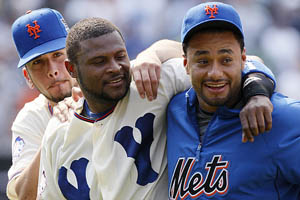 God is not a Met fan.
The Washington
Generals
Natinals
have just signed Oliver Perez
to a minor league deal.
And with that statement, I return to regular Mets blarging. My pursuit of this vocation has suffered from catastrophe-inspired lack of inspiration regarding the Mets, numerous professional turmoils, and also having lost the password for this blog. We have a lot to catch up on in time for the cavalcade of mediocrity that is sure to be the Mets 2011 season.
Labels: back in the saddle, good ollie, i'm back